About Department:
The process of globalization has enabled India to emerge as economic super power thus attracting investments from giant global business players of multi-nations. At the same time, a sizable number of Indian MNCs are also gearing up their international business operations across the world. It is in this emerging and transforming scenario, Pondicherry University has established, during the academic year 2006-07, the Department of International Business (DIB) under the School of Management to offer a specialized two-year fulltime post-graduate degree in MBA-International Business for the students to have a thorough understanding of those aspects of business which are trans-boundary in nature.
The DIB has designed the MBA-International Business Programme with a special focus on imparting training and molding aspirants to acquire necessary core competencies, which are specifically required to manage global business operations. Besides giving conventional management education inputs, a highly competent set of faculty has designed and developed a course structure that will provide core competency skills in chosen areas of international business ranging from geo-political issues, managing in emerging economics, international trade and logistics, global banking, financial services and insurance management, IT and ITES management, international tourism, hospitality and customer relationship management, retail management, export and import system, cross-cultural management, foreign language and environmental issues The course curriculum is so organized that the students are groomed to take up the challenges of new millennium, which are truly international and competitive in nature and not restricted by geographical or political boundaries.
Department Image:
Infrastructure Facilities:
The department is housed in the School of Management building with state -of art facilities and fully equipped with all infrastructural requirements needed for the students to develop themselves as global leaders. Some of the facilities which are offered include the following:
* Congenial air conditioned class rooms with Audio Visual aids
* 24X 7 over 365 days Internet Campus
* Class rooms with Wi-Fi connectivity
* Laptop connectivity for every student for effective participation
* Placement Cell with good track record
* Well equipped library
* Case studies with international perspectives
* Terms papers, Team projects and Internship
* Guest lectures by top executives from MNCs and other B-Schools
Programmes Offered:
MBA (International Business)
Ph.D. (International Business)
P.G. Diploma in Foreign Trade (Add-on)
Entrance Examination :
MBA: Candidates who desire to join M.B.A.(International Business) programme should have CAT (Common Admission Test) scores. Selection from among those short-listed candidates on the basis of the CAT scores and shall be notified for Counselling and Admission. A separate advertisement has been made for this course.
Ph.D.: International Business (Full-Time & Part-Time) : Admissions to Ph.D. programme in International Business shall be based on the field of specialization and the vacancies available with eligible guides in the Department. The selection procedure is based on ther the entrance test which shall consist of 100 objective type questions covering all the functional areas of Management at the MBA level.
Placements:
The Department has very good track record of placements for its students and leading companies like TCS, HCL, IDBI, ICICI, Reliance, Ramco, Wipro, Indiabulls, City Union Bank, Lakshmi Vilas Bank, Cholamandalam, Bajaj Allianz, etc., (to name a few) have recruited our students in the past.
Gallery: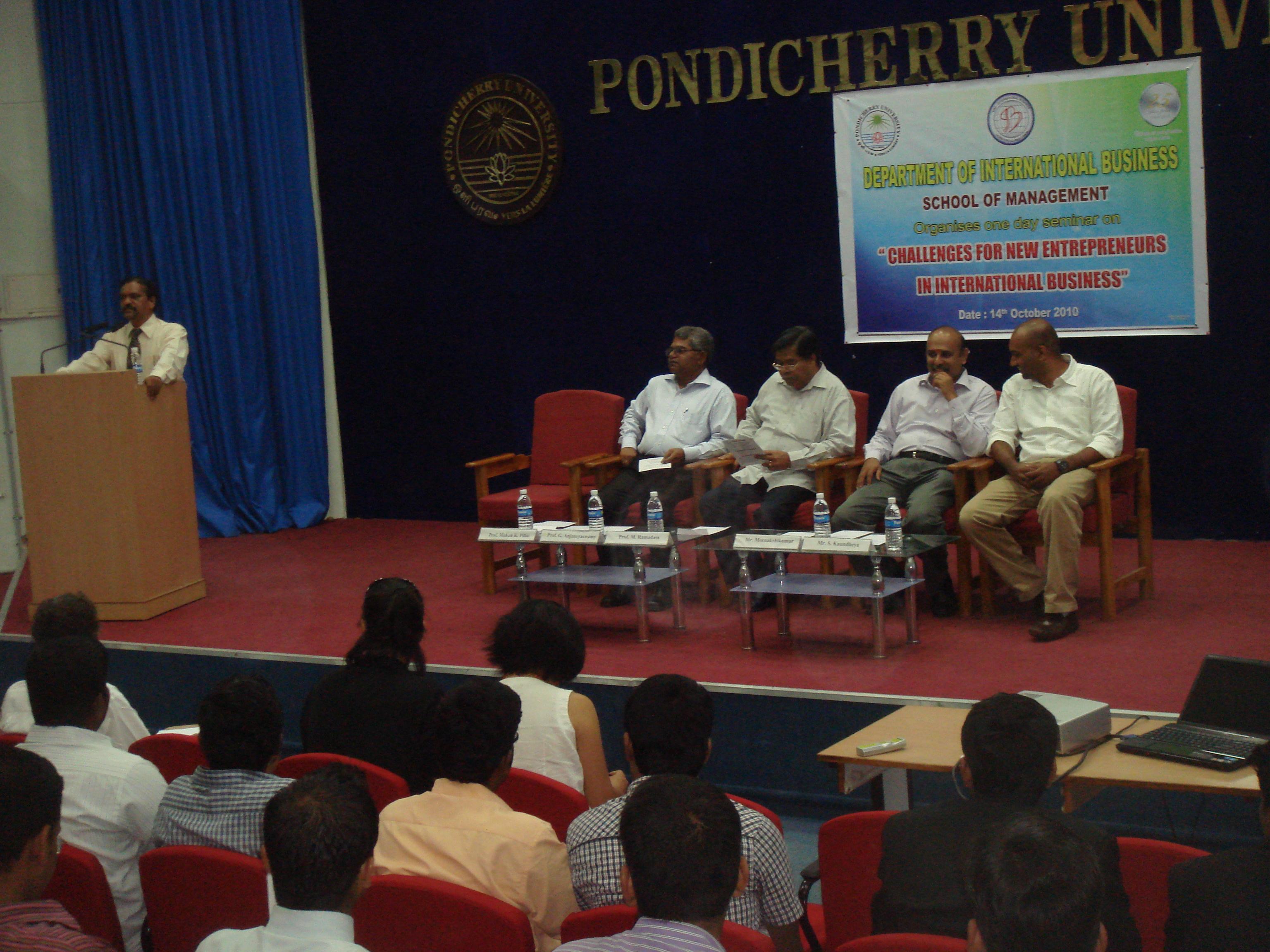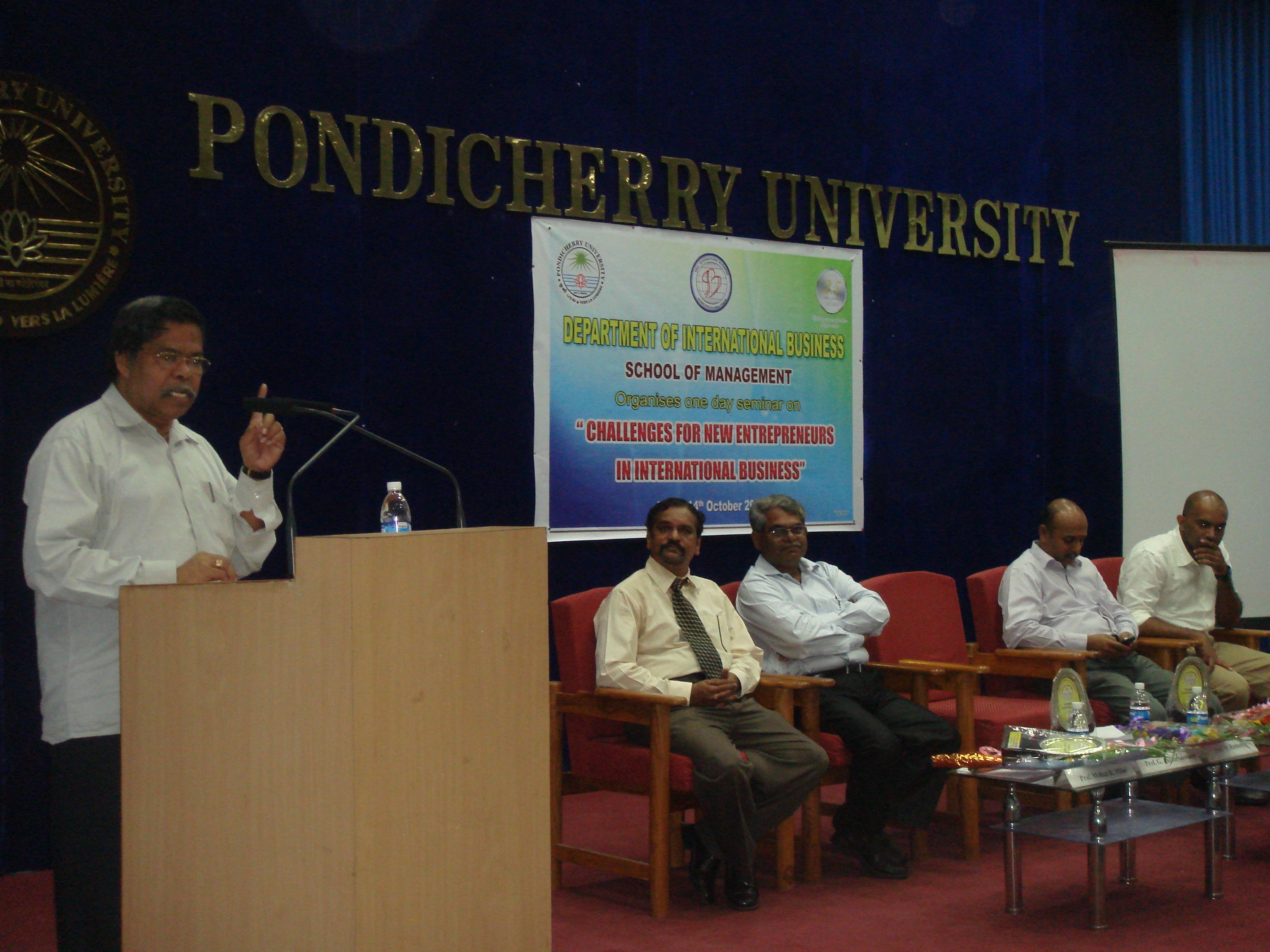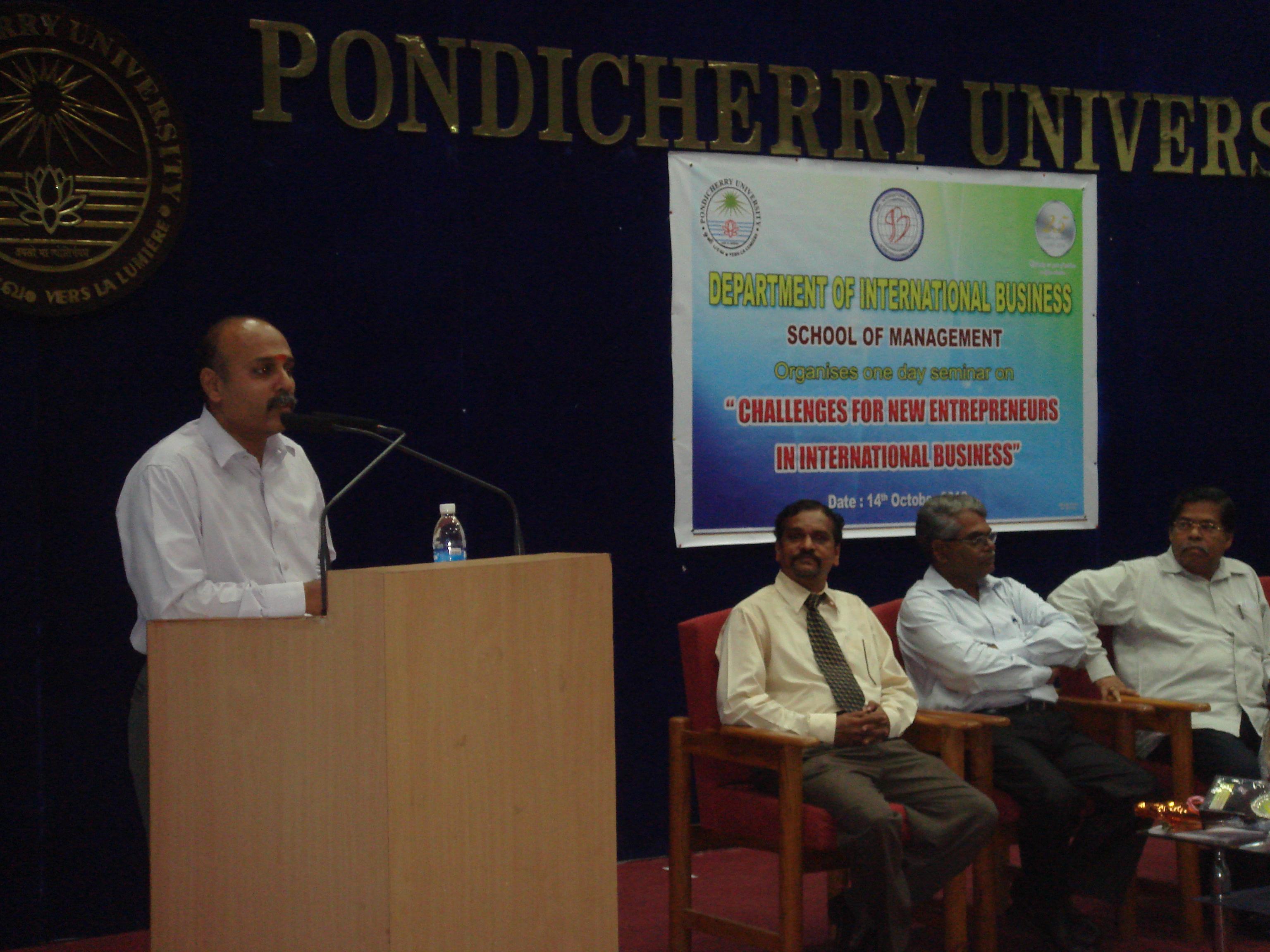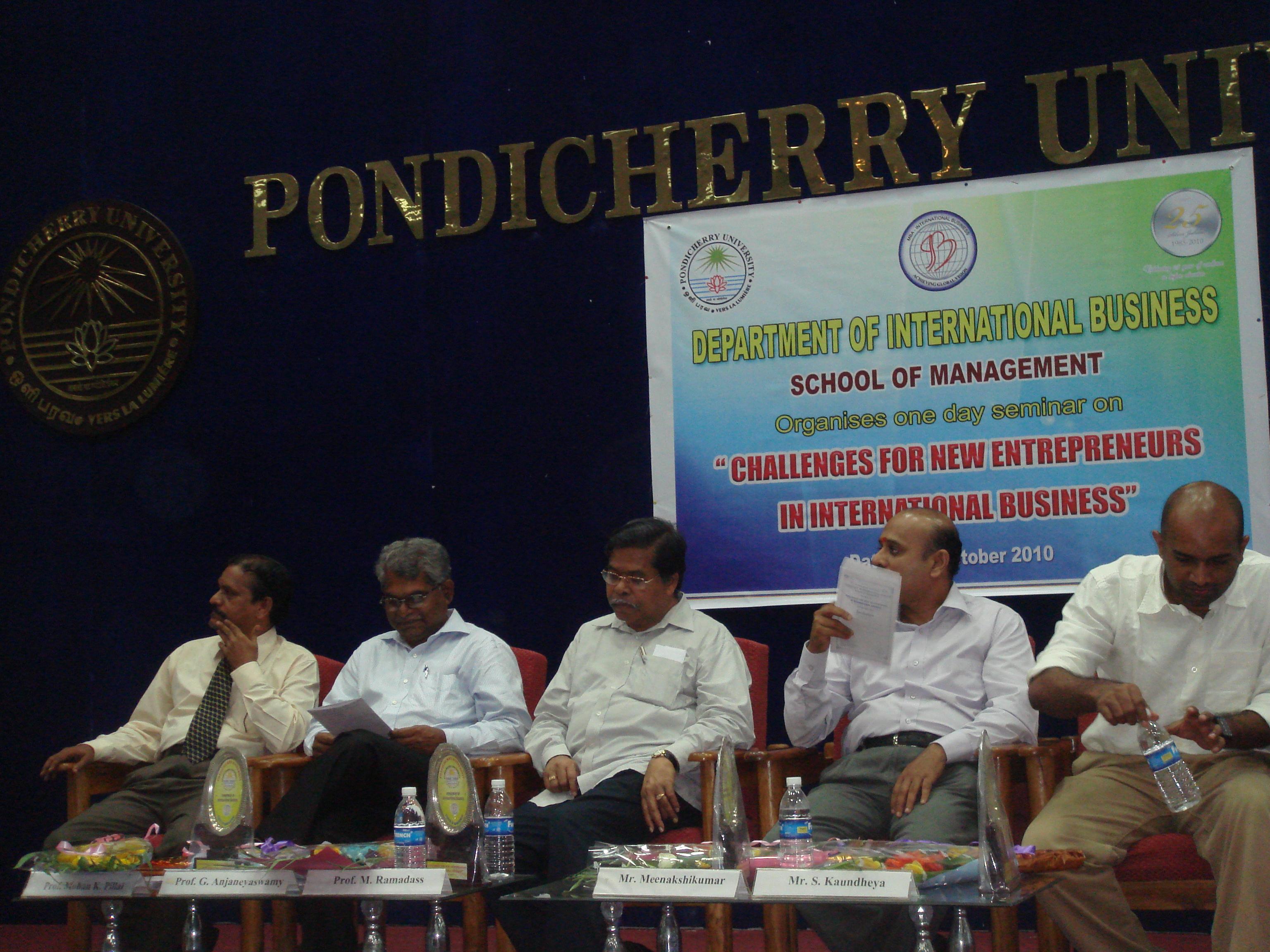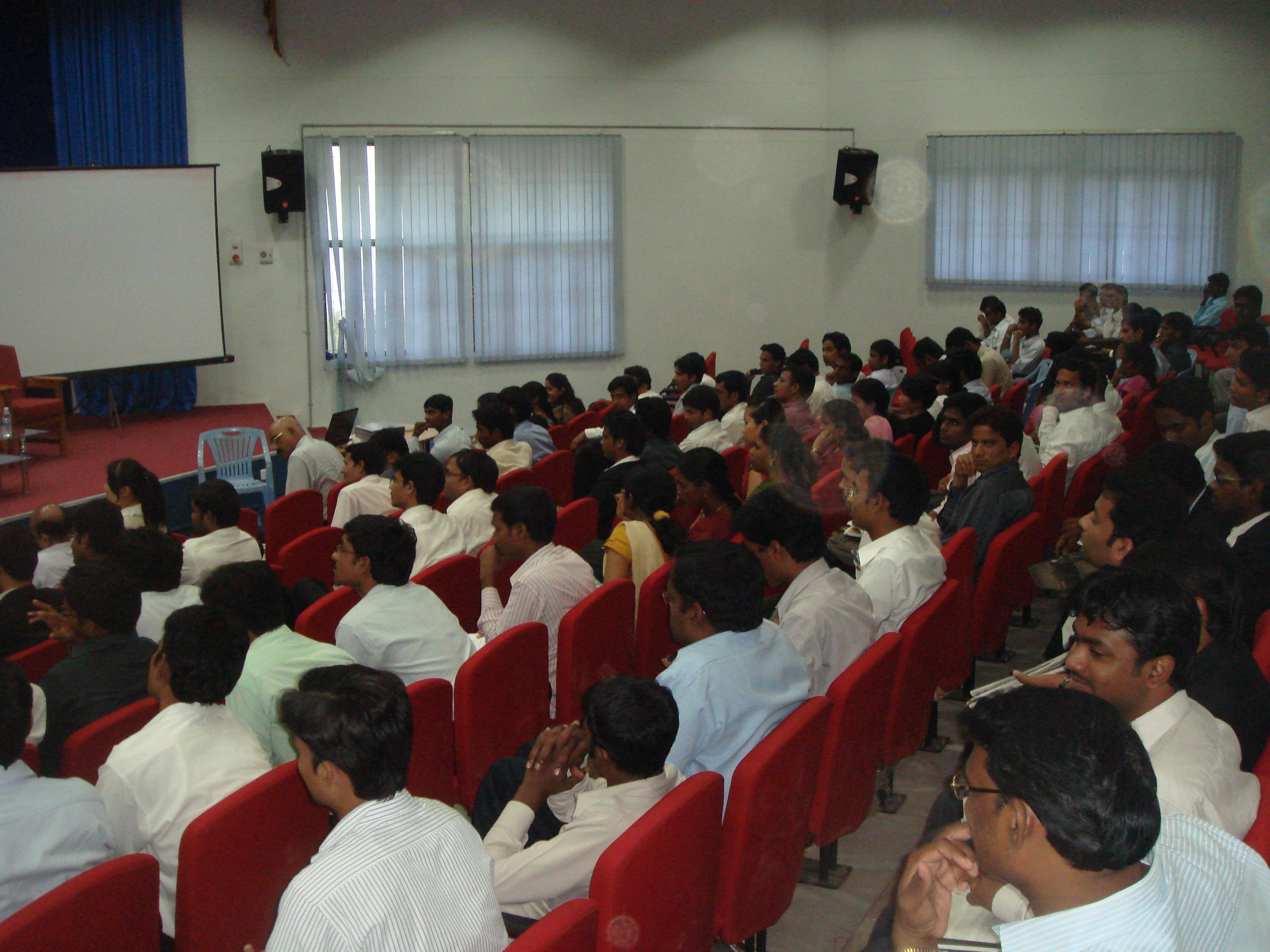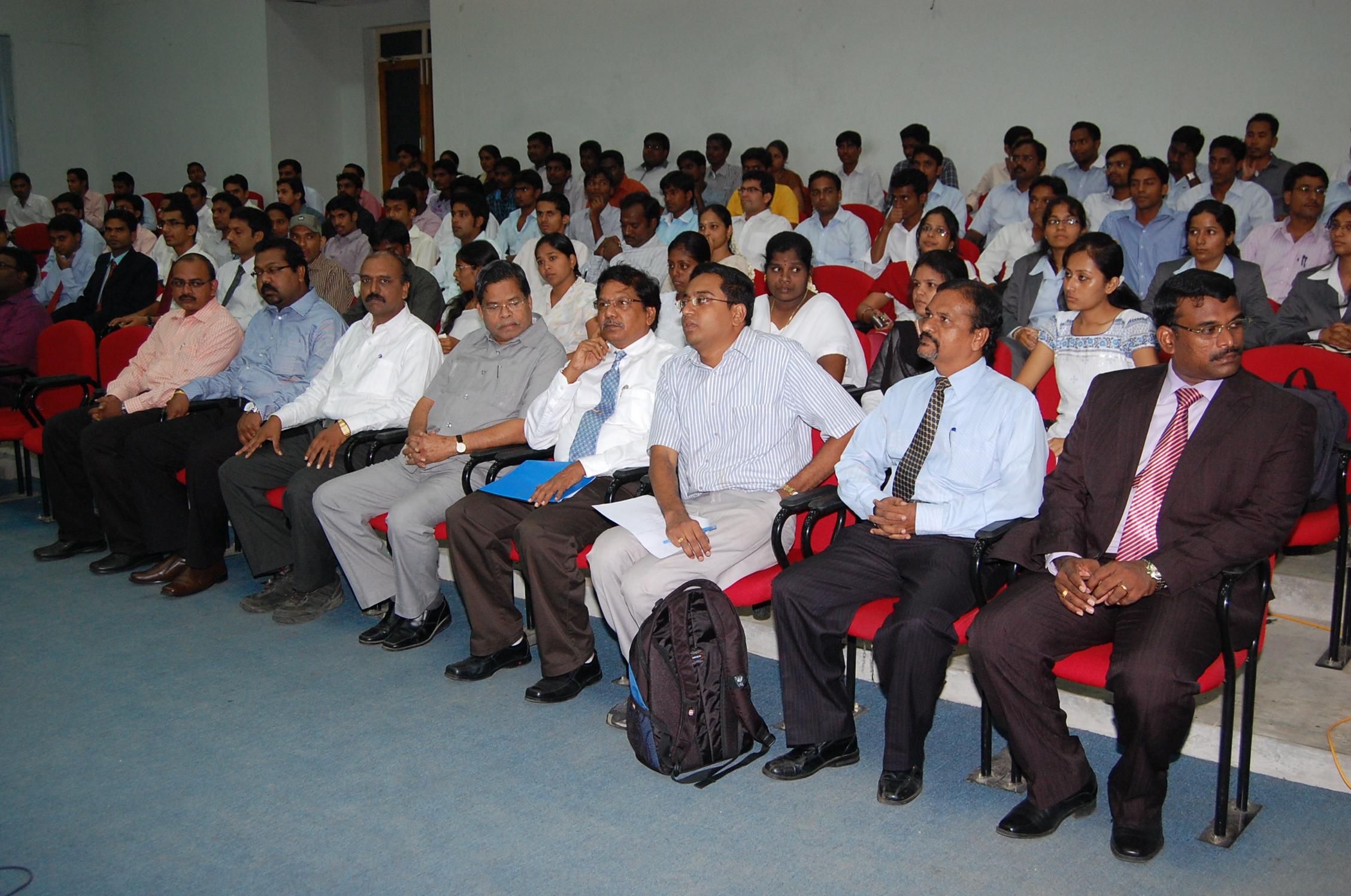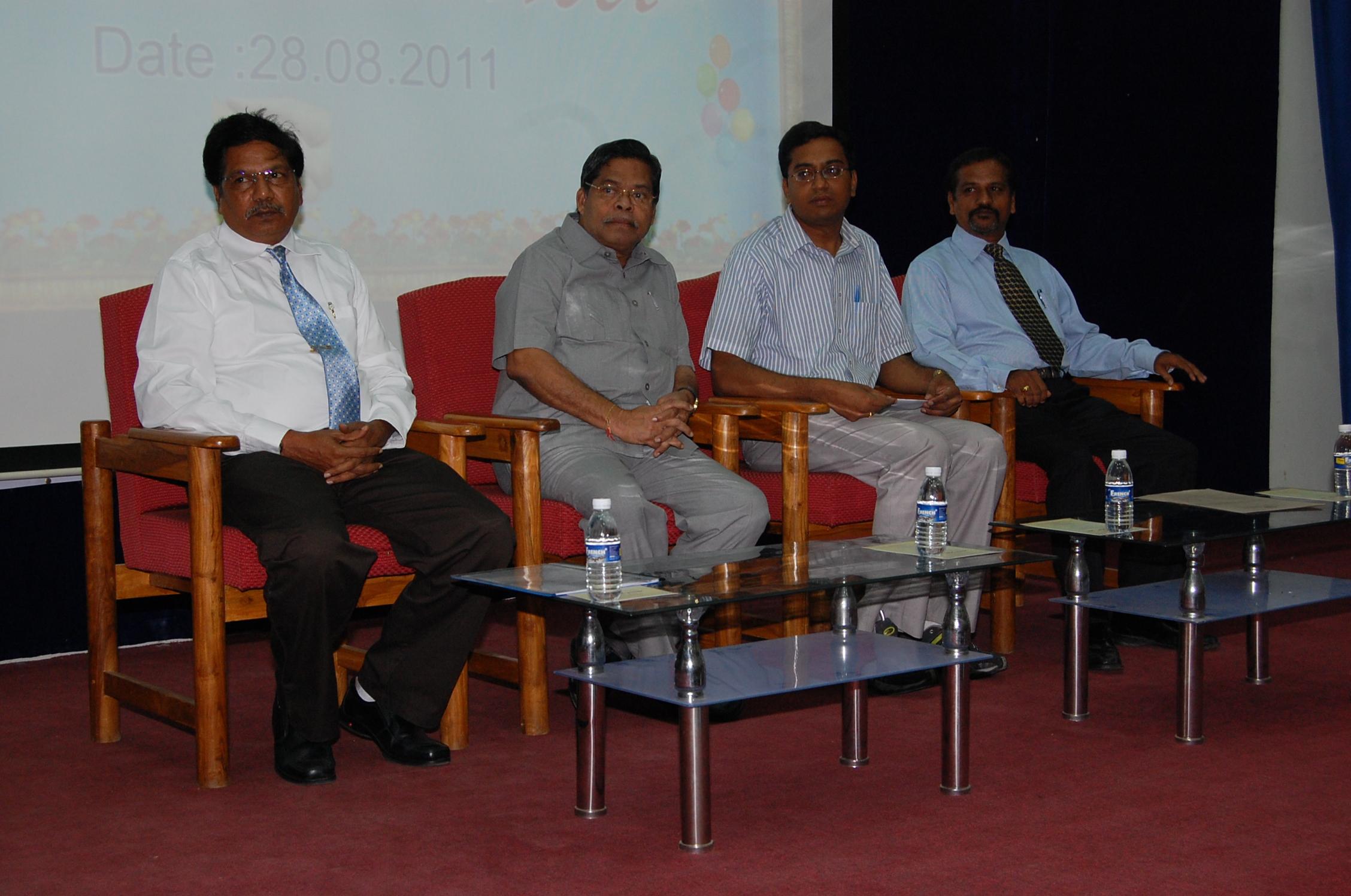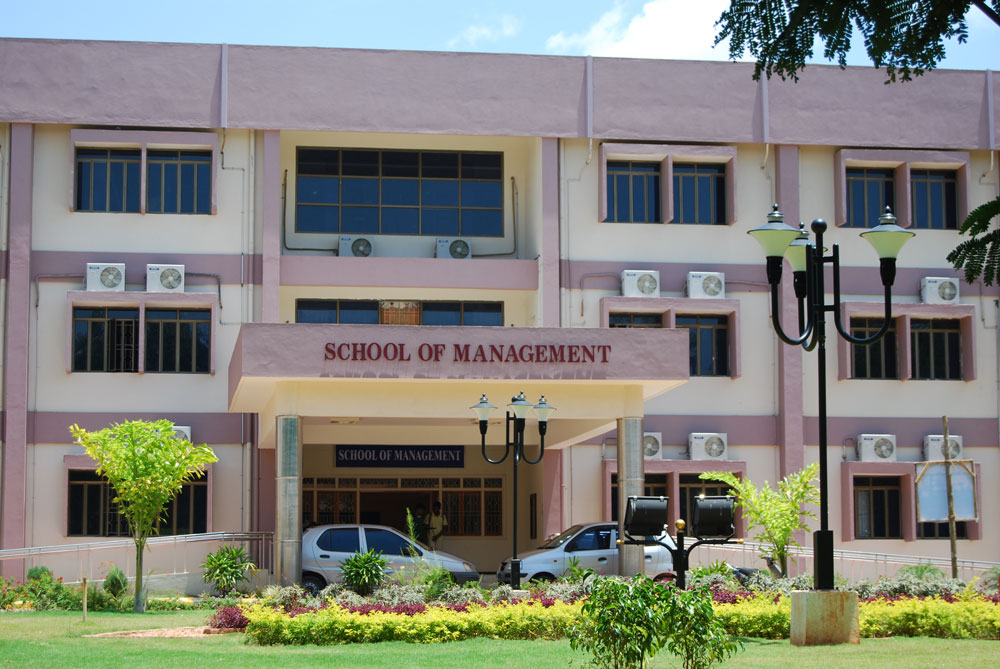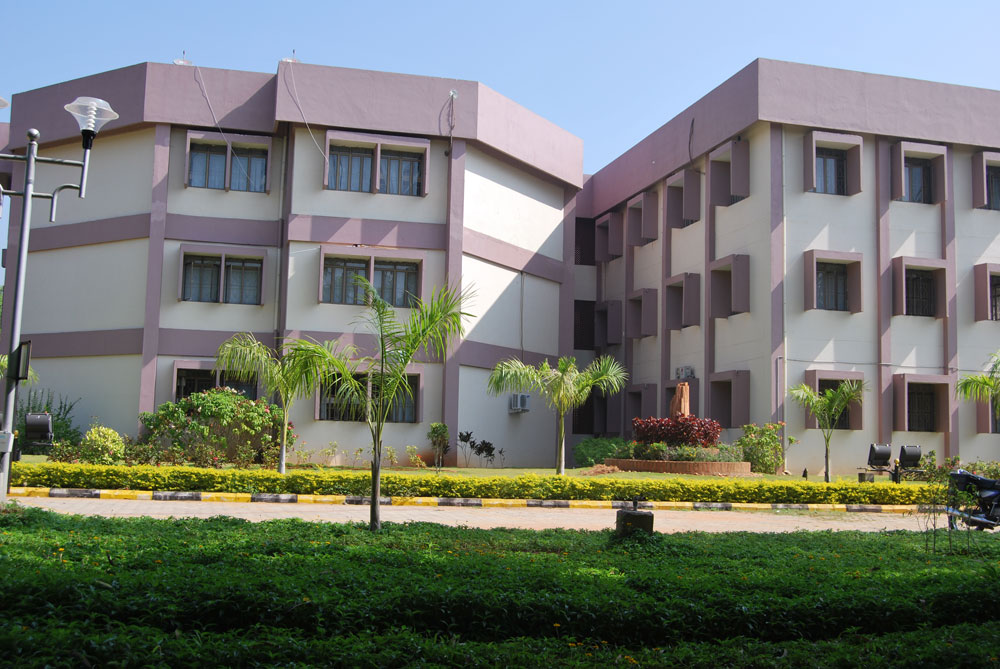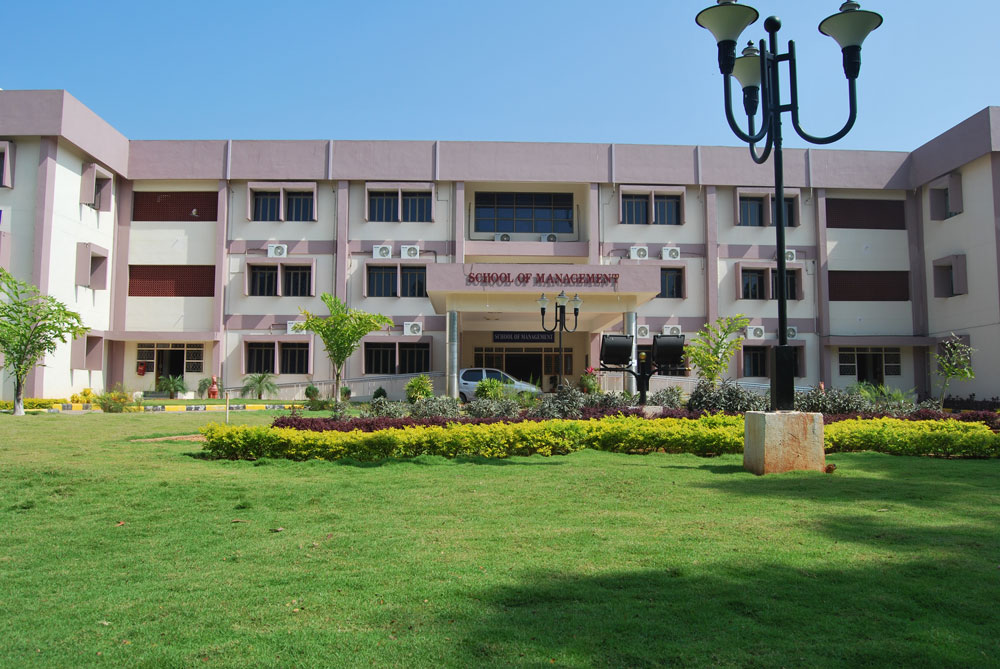 Department Address:
Dr. M. Banumathi, Professor & Head, Department of International Business, School of Management, Pondicherry University, Puducherry 605 014.