About Department:
Established in the year 1992, the Department offers M.Sc., PG Diploma and Ph.D. programmes in Biotechnology. The students are admitted by selection through the entrance examination conducted on all India basis.
The Department of Biotechnology, Govt. of India has been supporting our M.Sc. Biotechnology teaching programme. To augment the infrastructure facility and vibrant research, the members of the faculty attract extramural funding from both national (UGC, DBT, DST, CSIR, ICMR, AICTE and BRNS) and international (Rockefeller Foundation and Danish Government) agencies. The publications coming out from the Department attest the exemplary of research work carried out in the Department followed by the placements of the alumini of the Department.
Department Image:

Infrastructure Facilities:
The Department has well-equipped laboratories with all modern facilities for Photodocumentation, Plant tissue culture, Biosafety and Animal cell culture. The Department is equipped with sophisticated instruments such as high speed refrigerated centrifuges, UV spectrophotometers, Bioreactor system, Fermentor, CO2 incubator, Gel apparatus, Gel documentation system, ELISA reader, Multimode detector, PCR, Real-time PCR, Flash Chromatography, HPLC, GC, LCMS, vacuum concentrator, TG and IEF Electrophoresis, Flow cytometer, Lyophilizer and Phase contrast, Fluorescence and inverted microscopes.
Programmes Offered:
M. Sc. Biotechnology
Ph.D. Biotechnology (Full-time)
PG-Diploma in Biotechnology
Entrance Examination :
M.Sc. Biotechnology
Thirty students are admitted on merit through the All India entrance examination conducted by Regional Centre for Biotechnology, New Delhi. In addition, 2 top ranking students from among those who appear in the entrance examination and whose nativity is U.T. of Puducherry are also admitted to M.Sc. Biotechnology programme. The students admitted to M.Sc Biotechnology programme through GAT-B-DBT entrance examination get a fellowship @ Rs. 5,000/- p.m and Rs. 3,000/- p.m respectively.
All M.Sc. students undergo summer training in National Research laboratories, Central and State Universities in India.
Ph.D. Biotechnology (Full-time)
The Department offers a full time Ph.D. programme and students are admitted based on the all India entrance examination conducted by the University. The students who have joined the research projects awarded to the faculty members are required to qualify in the University entrance examination.
PG-Diploma in Biotechnology
This is an Add-on course of two semester duration offered during evening hours. Twenty Students are admitted based on merit in qualifying examinations and reservation is given as per University norms.
Research Activities:
Thrust Areas of Research
Bioprospecting of Natural Products
Synthesis, Characterizaiton and Application of Biogenic Nanomaterials
Marine Biotechnology, Aquaculture and Food Biotechnology
Plant Genomics and Genetic engineering
Medical Biotechnology
Bioconversion and Biodegradation of Agro-Wastes and Pollutants
Stem Cell Biology
Epigenetic and Protein Engineering
Standardization and Scientific Validation of AYUSH Drugs.
Pharmaceutical Biotechnology
Special research grants received
The Department receives research grants from various organizations like DBT, DST, UGC, CSIR, and Puducherry Government.
The Department is supported by the DST-FIST and the UGC-SAP programmes.
Gallery: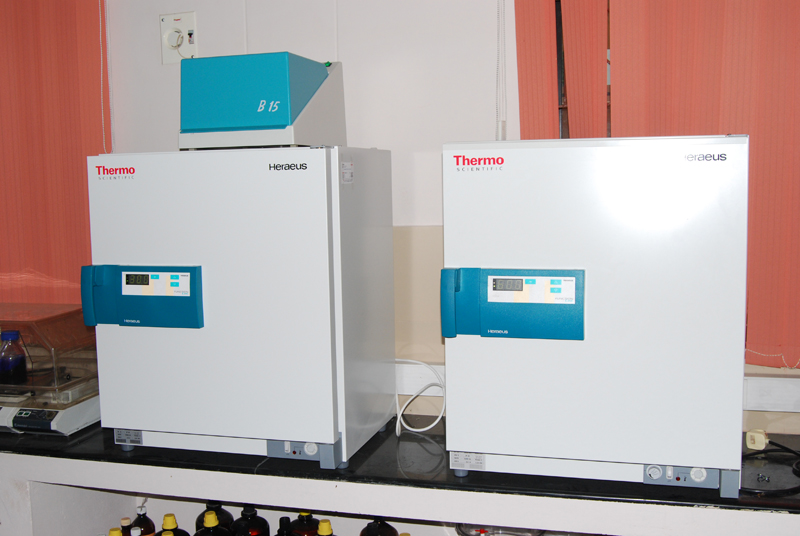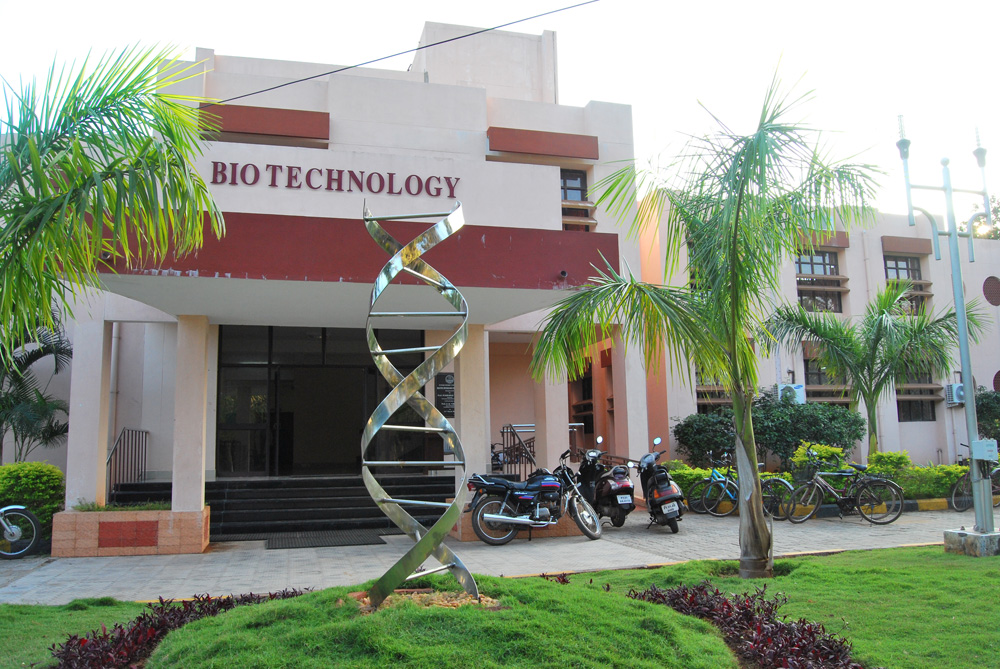 Department Address:
Dr. A. Hannah Rachel Vasanthi, Professor & Head, Department of Biotechnology, Pondicherry University, Puducherry - 605 014.