[13]DDE Newsletter [14]
UG & PG STUDY MATERIALS [13]
(Now all books are available in pdf format and uploaded on DDE website. Students advised to down the softcopies of books for their reading during the lockdown period. Once the university is open, hardcopies of the books will be sent to you by post as usual. Please look into university website for latest updates on all matters.
PU-DDE(Exams)- Conduct of Examinations for December 2020 [16] (Updated on 05.11.2020)
DDE - Exam - Revaluation Results - December 2019 [17] (Updated on 03.11.2020)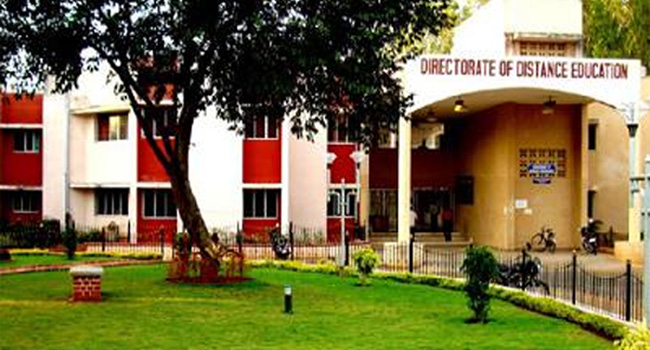 Courses Offered



2. Twinning Mode

[91]
The University entered the field of Distance Education in the academic year 1995 – 96 to cater to the aspirations of students who otherwise could not pursue higher education in the on campus academic programs. To reach out to all those sections of students who are away from the main stream academics, the University has conceived several innovative and job oriented academic programs.
It has been the approach and policy of the University to focus on sector specific job oriented professional programs. The Masters Programs in Management (MBA), among others, offered by the Directorate of Distance Education have made a mark of their own among the quality conscious unemployed youth and working people in the corporate India across the country.
To attain leadership in sphereheading qualitative and responsible academic programs relevant to the society through cost effective off-campus distance mode of education.
To reach out to all those segments of the society who are otherwise outside or deprived of the formal education stream
To supplement the efforts of the institutions engaged in on-campus programs through the creation of employable and skilled manpower to meet the growing needs of the economy and
To take advantage of the technological developments in the design and delivery of academic programs cutting across the cultural and geographical barriers
Celebrating diversity and valuing experience

Designing market oriented contemporary and socially relevant educational programs
Setting benchmarks with respect to quality of the programs
Evolving student centric processes and systems and

Contributing to the enhancement of the image of the Pondicherry University